Blake Wilde 29
SWA 11169XE
Melbourne
Temporarily Unavailable
Private Escort

Photos Unverified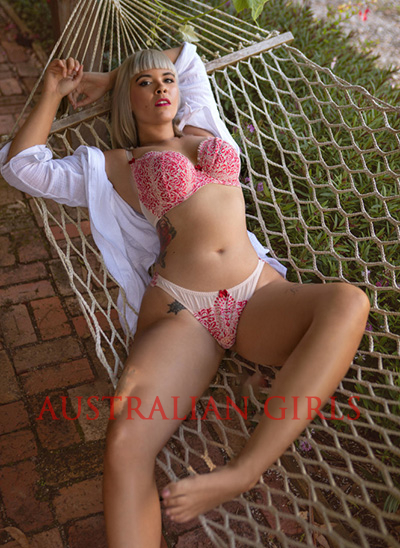 A Lover, Accomplice & Confidante.

No doubt the allure of temptation has brought you here. Allow yourself to give in, its only natural after all.

Together we will journey into your deepest desires.

A possessor of natural elegance, you will find me poised in public, yet the life of the party behind closed doors. A perfect contradiction, if you ask me.

With just the brush of an arm, you will be struck by my electric energy. Captivated by my air of mystique and embraced by my warm nature.

As a dedicated lover of food, the way to my heart is certainly via culinary delights and you will often find me surrounded by or talking about all things edible. I have spent many years compiling my knowledge and am forever ready to share and learn all that I can. Food is inherently magical in its ability to connect people - to each other, to a place, to a time, to a memory. The best way to get to know someone is over a spectacular meal with conversation to match.

Ask me to curate a a day or evening for us - I relish the opportunity and I dont disappoint.

If you seek to connect over life experiences, I proudly wear my 30 years on my sleeve and love nothing more than sharing tales of adventure. With my devil-may-care attitude, I embrace life passionately and treasure the places it takes me.

Throughout it all, I remain humble, thoughtful and always with a sense of humour.

Throw caution to the wind; take a walk on the Wilde side.
My fees
Overnight
$4000 45-15 hrs
Extra Services Offered
State legislation restricts me from listing details about my services, please contact me for more information
Contact Blake Wilde 29
Melbourne
In calls: No Out calls: Yes
Private Escorts
Temporarily Unavailable
More Photos will appear here when Blake Wilde is available
If an escorts photos have not been "verified" this does not necessarily mean they are not true or accurate, it simply means they have not been through the full verification process yet.
naa17
The Australian Girls / Escorts of Australia website is an Online Escort Directory and contains adult themes. It is intended for adults aged 18 and over. If you are sensitive to adult material please leave now