Kit Bauer 26 NZ - European
SWA 11467XE
Melbourne
Temporarily Unavailable
Private Escort

Photos Verified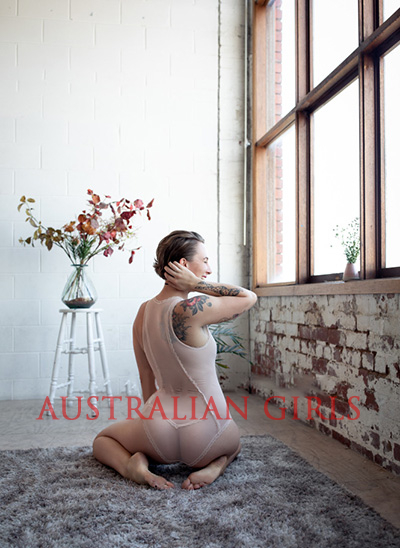 Food Sex Water
Hey friend, thanks for reading.

I am Kit. I think pleasure is an important way for humans to relate to themselves and one another, and I am glad thank you think it is important enough to spend some money on.

I delight in all the different ways that humans can experience pleasure so, naturally, I love sex work. I don't spend time thinking about what is "weird" in bed and what isn't, I simple like to explore sexuality with an open mind. I am quite the sex geek - I read books and take classes to understand pleasure, and love bringing my learning to life at work. The services I offer will differ from client to client as I value authenticity and connection - I will guide you towards the things that deeply arouse me and will also say if something isn't working for me, this way you know everything we are doing I am enjoying.

Pleasure and sexuality is a pretty big part of my life, as you may be able to tell, but I do have other interests! I like being outdoors so get out of town frequently. I also travel to New Zealand frequently both for work and the wonderful scenery. I am an avid writer and reader. I am currently working mainly on short stories but also write essays and article on sex work.

In a booking with me you can expect someone who is interested to understand your mind as much as your body. Since I started doing sex work I have learnt so much from my clients - I hope that you will tell me about the things that move you and share your worldview with me.

You can get to know me a little from my twitter, the link is in the contact section below.

Kit xxxx

PS. I see clients of all genders, races, body types and ages over 18.
Extra Services Offered
State legislation restricts me from listing details about my services, please contact me for more information
Contact Kit Bauer 26
Melbourne
In calls: Yes Out calls: Yes
Private Escorts
Temporarily Unavailable
More Photos will appear here when Kit Bauer is available
naa4
The Australian Girls / Escorts of Australia website is an Online Escort Directory and contains adult themes. It is intended for adults aged 18 and over. If you are sensitive to adult material please leave now
Australian Girls | Escorts of Australia and Cookies
Australian Girls is an online escort directory which uses cookies to aide in features like saving your favourite escorts and sensual massage providers as well as making sure you don't see this message every time you visit, by viewing the site you are agreeing to the use of cookies and the stipulations outlined in our Terms of Use and our Privacy Policy. If you do not, please leave the site. OK