Layla Marlowe 20s Australian - European
SWA 8174XE
Perth
Temporarily Unavailable
Private Escort

Photos Verified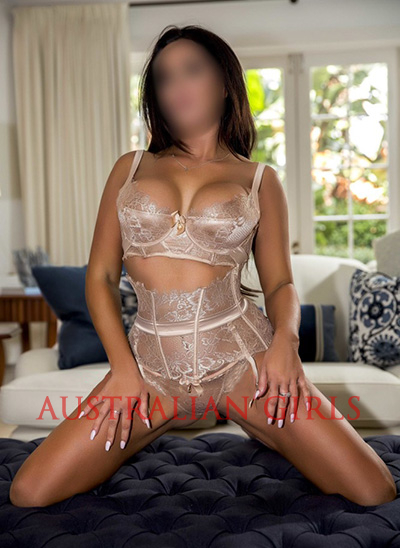 Busty GFE, playboy looks, amazing service -

I am an exceptionally well reviewed escort so you are taking no chances in seeing me. I have the reputation of being one of Perth's finest escorts - in age, looks, service delivery and customer service. You are very welcome to google my name should you wish to rest assured your investment with me is worth every single dollar.

If you're contemplating seeing me and would like to feel confident I'm as stunning in real life as my photos suggest please request a selfie or two as I'll happily oblige to set your mind at easeUnfortunately I don't send facial photos though to ensure my privacy...

Hello gentlemen, ladies and couples,
Welcome to my world of enthusiastic, indulgent and A+ reviewed XXX lovemaking.

I'm a young and head turning woman who is driven by erotic pleasure, with a smile that will steal the show and a laugh and ease that will undoubtedly take your breath away. My personality is infectious - bubbly and giving, animated and lovingly down to earth. I aim to please and take pride in my chosen career. My exceptional reviews and loyal following of clientele are a testament to the depth of care I put into my escorting liaisons. You are not meeting a novice, a rookie, when visiting me. You are meeting a professional who puts her heart and soul into her erotic endeavours. No request is too "out there", nothing is too far from my reach when it comes to satisfying you. I have not become jaded by my escort affairs, rather, I am inspired to strive further, to push my boundaries and to become better and better. As a fine wine tastes more refined and exquisite with age, so do I as I grow from the pleasure of my sensual encounters.

Pair my gorgeous, full pouting lips with the twinkle in my deep, sultry eyes and I'm sure to have you under my lovemaking spell in a heartbeat. My genuine and unabashed persona manages to capture the heart of men in my company. I'm told finally they are meeting someone who cares, who is like an old friend meets ex-lover. Your woes, joys and experiences are welcome conversation with me. Should you need a shoulder, just as much as you need sexual release, then you have stumbled upon the right woman for the job! My body is genuinely petite as you will notice in my photos. My photos depict myself exactly as I am in the flesh - there's no need for retouching when the gods have blessed you with such divine genes. My hair is lusciously long, my face breathtaking, beautiful and flawless. I am not an average looking woman attempting to make myself look or sound better than I am in real life - my face, body and attention to details with my looks are up there with the most elite of feminine perfection. I'm told my face is one of my best features, with high, sharp cheek bones and pouty lips to rival Angelina Jolie.

My body is petite and tight but with curves that are sought across the country, a booty that is spankable and a magnificent, full E cup bust for your pleasure. If you happen to be a "boob and ass man" then look no further as I have both in bountiful supply, ready for your attention! I keep myself fit and healthy and have a love for down to earth, friendly conversation. Not only will my charm and beauty take your breath away but I have the moves to seal the deal also. A little about me: I love dark chocolate and lilies, and heady perfumes that are unique and often unknown. But my femininity truly shines through with my penchant for adorning black lacy lingerie, suspenders and garter belts. Please ask what my favourites of the moment are when arranging our date - I would love to wear some for you so don't forget to ask when we are connecting through communications.

As a lover in the bedroom I question, why just the bedroom? I take the chance to indulge and be playful wherever and whenever we may so I hope you'll be able to keep up with me. Sexual encounters with me are a cardio adventure, survival of the fittest (just joking!). I love to push sexual boundaries and can extend myself to the utmost of XXX sexual adventure. A generous serve of deep throating oral, tantalising anal play, don't forget the anal sex, all the while playing in intense, extreme and boundary pushing PSE ways. All the while I love to have a good laugh and chat away in my own bubbly and intimate way. If you're shy or a bit uncertain, don't be concerned as I'm sure to make you feel undeniably comfortable as my personality is genuine and engaging. I'm completely with you when we are together. I'd love to hear about the places you've travelled and I'd love to share my stories with you too. I'm not just the pretty doll but a confidante, buddy, genuine lover and girlfriend of the moment.

I'm your young and vibrant lover, passionate and enthusiastically energised. If you enjoy pushing this a little further I willingly enjoy facials and looking up at you while my face is sprayed. For those who dare to try my anal adventure, step right up and into your own erotic porn scene while I show you my anal moves.
My fees
45mins
$650 Naughtiest of Angels Girlfriend Experience
1hr
$700 Naughtiest of Angels Girlfriend Experience
1hr
$1300 Delectable Devil Extreme Porn Star Experience
1.5hrs
$1100 Naughtiest of Angels Girlfriend Experience
2hrs
$1300 Naughtiest of Angels Girlfriend Experience
3hrs
$1900 Naughtiest of Angels Girlfriend Experience
Contact Layla Marlowe 20s
Perth
In calls: Yes Out calls: Yes
Private Escorts
Temporarily Unavailable
More Photos will appear here when Layla Marlowe is available
naa4
The Australian Girls / Escorts of Australia website is an Online Escort Directory and contains adult themes. It is intended for adults aged 18 and over. If you are sensitive to adult material please leave now