Laura Saint 27 Spanish
Sydney
Temporarily Unavailable
Private Escort

Photos Verified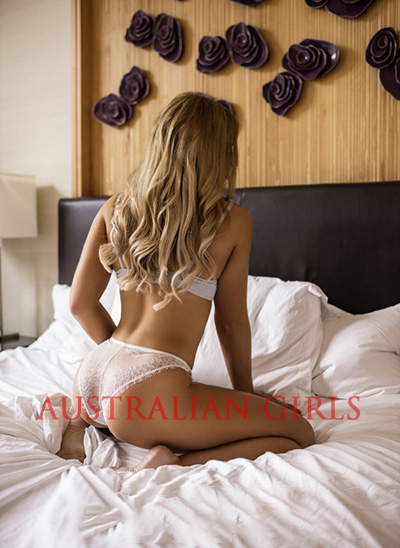 Dear Gentleman,

Thank you for detouring into my neck of the woods here. I think I can entice you to stick around. But what will be the deciding factor?

Perhaps it will be my warm smile and uproarious giggles. There can never be a dull moment with me. I have seen and experienced the highs and lows of a well-travelled life, and the only way to reflect on such stories is with gratitude and good humour! I moved to Australia to continue my education (I am now completing my MBA), and my scope of knowledge and life experiences lends me a certain maturity well above my 27 years. Don't worry. I can keep up with you in both the bedroom and the boardroom.

Or perhaps you're more of a visual gentleman. Perfect. My 10C bust? My perky booty? My perfectly toned legs? Lush lips and alluring eyes? Take your pick, there's almost too much to drink in. Appreciate everything in its turn and I will similarly lavish my attention upon you. In the last year, I have committed myself to a rigorous Fitness training schedule and the results of that are very much evident. The unspoken benefits of this training in the bedroom will become clearer once were there together. Lets just say stamina and flexibility aren't going to be a problem for me.

As for my tastes? I enjoy seeing the beautiful sights and sounds that Sydney has to offer. A dinner date at your favourite spot followed by a decadent dessert that can only be personally delivered by me. I may not satiate your appetite for food, but I will satisfy your appetite for living life. I want to experience and grab a hold of every facet of humanity and sexuality. I'm hoping you want to join me on this journey. Even better? I love threesomes. Three is always better than two and if you can name something better than two beautiful women in your bed, Ill be stunned.

If you have any questions, fire away. If you already know the date and time you'd like to meet up, even better. I can be contacted by email or WhatsApp or text only. If you like what you see but need a little more convincing, check out my social media.

Your Spanish siren,
Laura xo


Note:
All services listed are offered as safe sex. No exceptions to this.
Before meeting I will require a general screening process. This is for my safety and peace of mind. A picture of your ID (with photo and name visible, everything else can be blurred), LinkedIn profile or work email address will suffice.
Extra Services Offered
Extra charges may apply for some of these services, please ask.
Contact Laura Saint 27
Sydney
In calls: No Out calls: No
Private Escorts
Temporarily Unavailable
More Photos will appear here when Laura Saint is available
naa4
The Australian Girls / Escorts of Australia website is an Online Escort Directory and contains adult themes. It is intended for adults aged 18 and over. If you are sensitive to adult material please leave now